The morning cooling dip is a guarantor for a successful start to the day. Not just for kids a pool is a great pleasure. A pool in Mallorca offers relaxation and fitness at the same time, and became almost a standard on the island. Whether for sports activities, as a healthy pastime or simply to unwind – the pool next to or in your own house is a refreshing oasis and invites you to linger.
In order to have permanent enjoyment with your swimming pool, a thorough care and maintenance of the pool facilities is very important. House Service Mallorca offers a wide range of services for your pool. Whether it is a whirlpool, a swimming pool, a freshwater or saltwater pool – the HSM Pool Service Mallorca has experienced technical personnel for professional pool maintenance.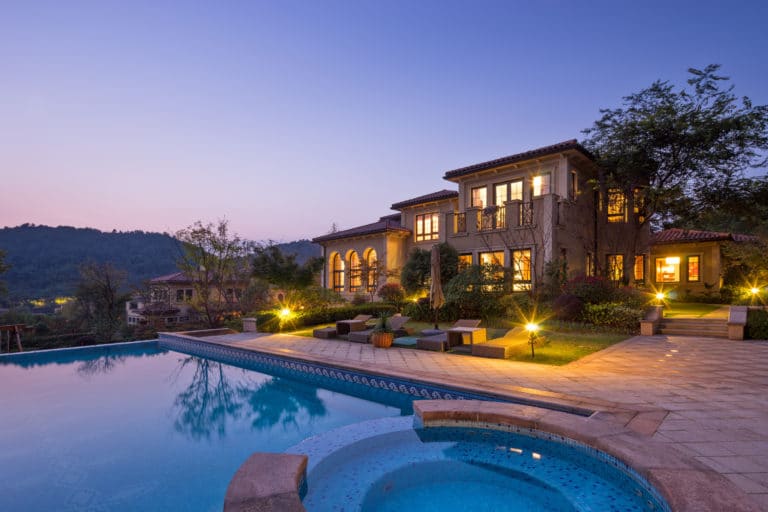 Cleaning and maintenance of your pool
Our HSM Pool Service Mallorca ensures excellent water quality and guarantees a long-lasting bathing fun. Through the regular pool cleaning and maintenance of your pool bacteria, germs and other water contaminants have no chance. The Pool Service Mallorca ensures that you are not exposed to unnecessary burdens, such as excessive chlorine or other chemicals.
Due to the fact that inadequate filtering at certain weather conditions may result in the accumulation of sand, dust or insects within a few hours, regular maintenance of your outdoor pools is essential for excellent water quality.
Pool Service Mallorca – our competencies
Freshwater and saltwater pools

Pool cover

Repairs of swimming pools

Pool heating

Pump care

Maintenance and repair of filter systems

Pool lighting

Waterproofing your pool
Pool Service Mallorca – consulting
We are your competent partner for all services around your private pool in Mallorca. Feel free to contact us without obligations. The Mallorca Pool Service Team of HSM readily advises you about our offers, terms and prices.