You want to enjoy a relaxing, worry-free stay in Mallorca from the first day? Our Mallorca Home Service offers an all-round carefree package and takes care of all necessary work in the interior and exterior of your property. With the staff at the House Service Mallorca, your finca or your villa are in the best hands. During your absence, we monitor the security of your property in patrols. On request, we will take care of cleaning and renovation work as well as the pool and garden maintenance. The services of the Mallorca Home Services include: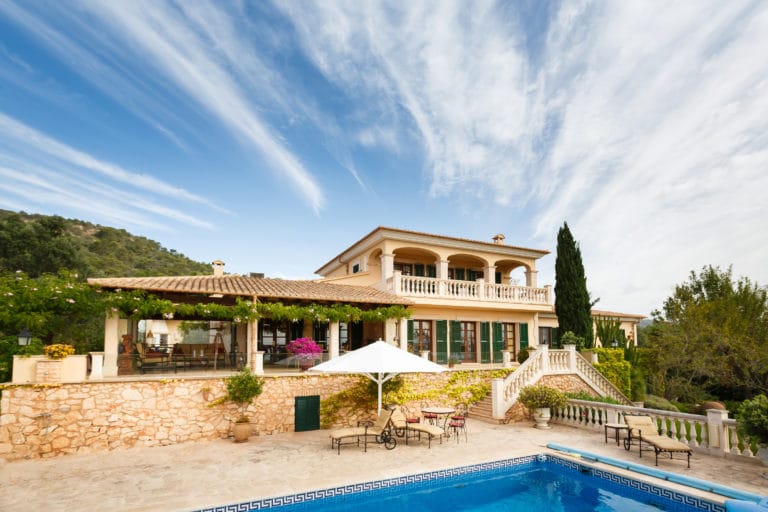 Housesitting Mallorca: administrative activities
At your request, the range of our Mallorca Home Service includes managing your property as well as office work of any kind. Readily our employees undertake your errands, administrative procedures and translation work. In order to make your stay in Mallorca as pleasant and uncomplicated as possible we are wherever you need us and support you professionally with everyday tasks.
Housesitting Mallorca: housekeeper service
Our Mallorca Home Service ensures that you can save strenuous cleaning work, in order to fully pursue your leisure. We make almost everything possible to our customers. From basic cleaning to professional cleaning of windows and exterior façade our range of services includes all necessary work in and around your property.
Housesitting Mallorca: security service
During your absence trained staff provides physical protection of your property. Housesitting Mallorca undertakes patrols indoor and outdoor of your property. By closing services and inspections on the spot, we make sure that the object is protected from outside access. In an emergency, we intervene autonomously. Readily we would like to submit free of charge and without obligations an individual and customized offer, specifically for your needs.
Mallorca Home Service – our competencies
Property management

Office services

Translation and interpretation services

House cleaning

Patrols in the house and the plot

24-hour emergency service
Mallorca Home Service – contact
Contact us. We'll call you back and advise you free of charge and without obligation about the offers of Mallorca Home Services and create a service package tailored to your individual needs. Our team of experienced caretakers and cleaning professionals along with professional equipment ensures structural preservation and sustainable value enhancement of your property.