Mallorca Gardening Service
Palm trees, deep green and flowers under a bright blue sky – a private garden on the Balearic island is a dream come true. A Mediterranean Mallorca garden offers you and your guests space for peace and relaxation. A well-trimmed lawn, colorful flowers and exotic trees invite you to dream and enjoy on warm summer days in Mallorca. If you want to fulfill that dream, but have neither the time nor the knowledge for professional garden maintenance, you can gladly put that work in the hands of our experienced Mallorca Gardening team.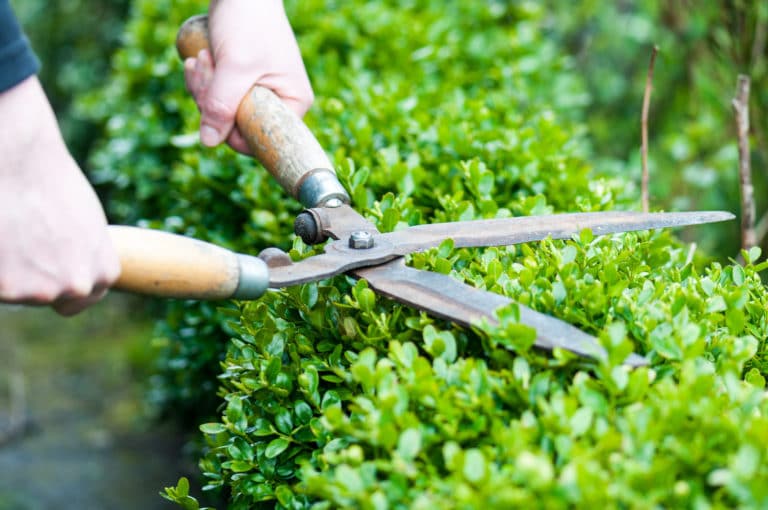 A garden in Mallorca – a green paradise in your own home
Mallorca's landscape is marked by sun and sea, warm winds and Mediterranean plants that have adapted to the mild climate. A private garden on the island brings this beauty and diversity into your own home. Our staff reliably ensures that your garden is very well maintained at any time and invites you to linger.
At the latest at the beginning of May, when the potted plants can be brought outside, the summer in Mallorca finds its way into your garden or your patio. In your favorite corner you sit outside your house in the countryside, surrounded by citrus trees, Mediterranean herbs, oleander and palm trees and enjoy a good book or a glass of red wine in the evening.
Whether you own a large plot or only a small garden – the Mallorca Gardening team of HSM offers qualified staff with extensive experience and knowledge of the specific weather and soil conditions on the island. To avoid that you have to spend your free time with strenuous gardening, the employees of our Mallorca Gardening team gladly undertake all gardening activities on your behalf.
Garden care in Mallorca – our competencies
Lawn care

Initial planting and replanting

Irrigation

Maintenance of garden furniture

Terrace care

Tree and hedge care

Garden design & equipment

Irrigation incl. maintenance of the system

Control and prevention of insects

Topiary work
Mallorca Gardening Service – contact
Contact us. Our staff will gladly call you back and advise you about our offers and conditions and together with you we will compile a service package tailored to your individual needs. Starting with replanting via the professional irrigation of green areas through to the care for your garden furniture the Mallorca Gardening team from House Service Mallorca undertakes all necessary work in your garden or on your patio.